Take before and after photos of your incident and send them to us. We will put you on our website and discount you next order!
Nov 28, 2017 – 18 Wheeler crash on Baton Rouge highway. BRFD extinguished the fire then BR HazMat had to use 2 Footballs and 2 Golfballs to seal the fuel leak.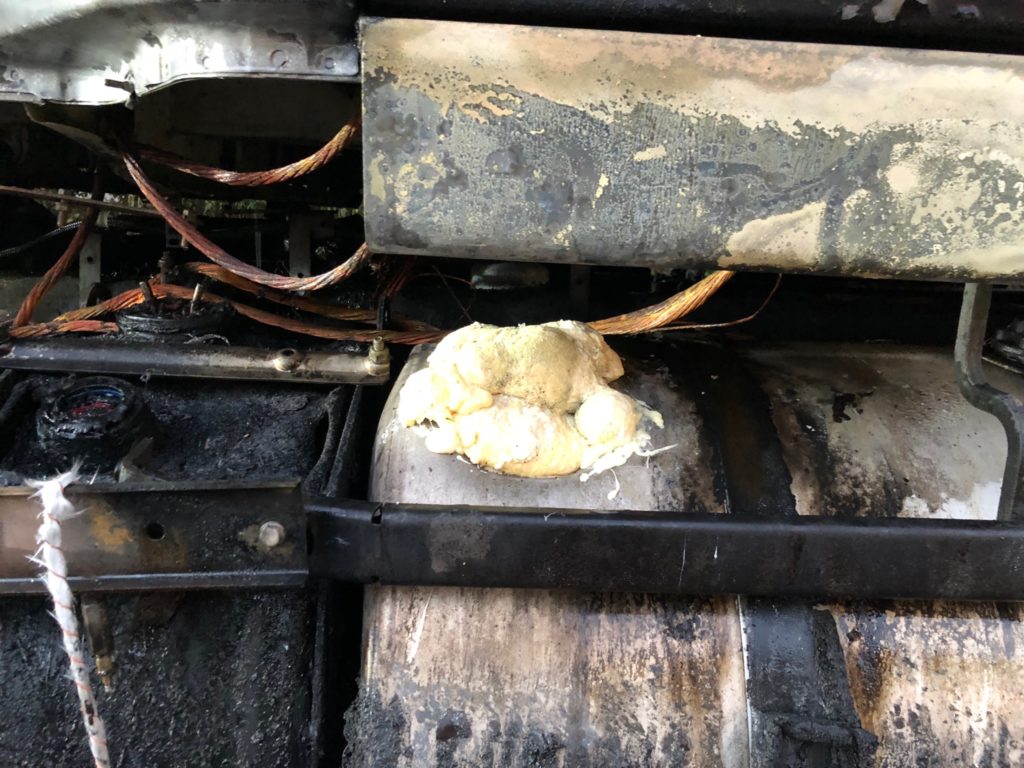 Actual Incident from the Ft. Worth Fire Dept. Oct 2016
Actual incident: A 1" natural gas valve leak behind a business on Sherwood Blvd in Baton Rouge, LA on 1-22-2018 was sealed by BR HazMat. There was 60 PSI coming out of the valve packing. They first pushed the FixStix epoxy putty all around the valve packing, that greatly reduced the pressure, then they wrapped the whole thing with one small roll of Stop-It pipe repair to complete the seal.
We used a Golf ball on a fuel tank rupture we had at a crash the other day. It worked great. Saved us a lot of time and opened up the roadway fairly quickly.
– Mike Alger Engineer 24-A Long Beach Fire department




Baytown Fire Dept Nov '15 Overturned Stainless Hydrated Lime tanker plugged sucessfully with a Football
July 2015 Actual Repair on Chemical Plant Fire Truck 3″ Stainless Pressurized Foam Pipe Using Stop-IT
Actual incident on 5-12-15 in New Waterford OH. Two footballs used to stop this leak
AE Kit in Action – Tanker Rollover in Alaska – 2014
Fayetteville, AR FD Propane Tanker Rollover – 2014
Tanker Patched – 2014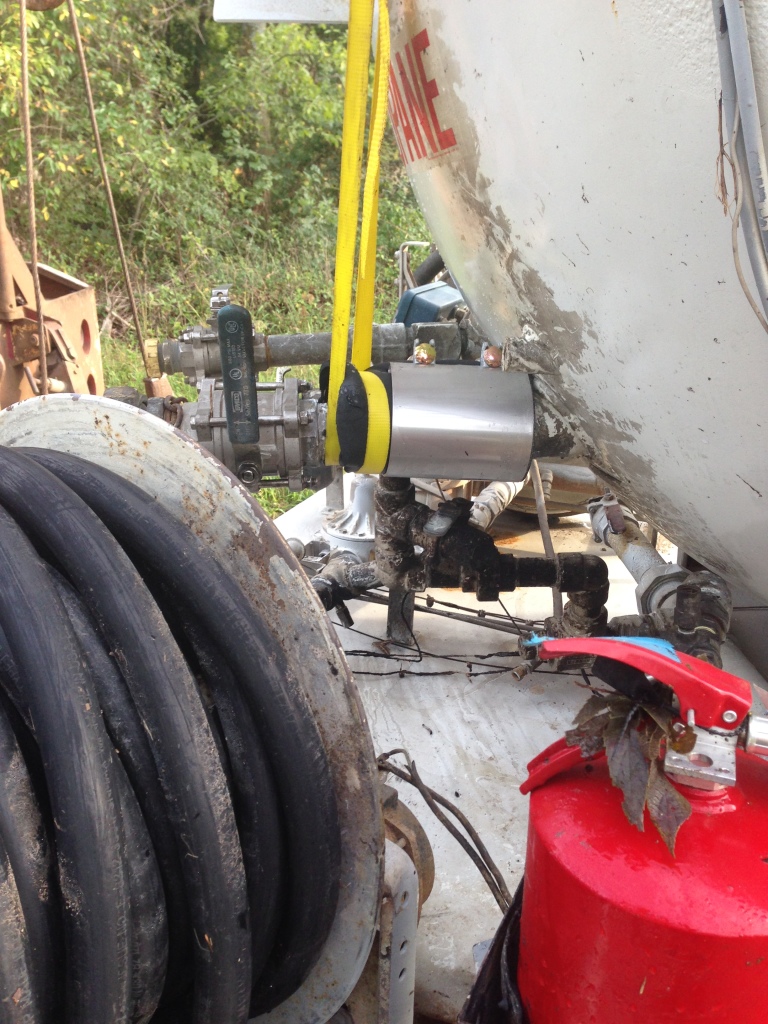 Actual repair at the Pacific Energy Southwest American Somoa Terminal – Feb 2014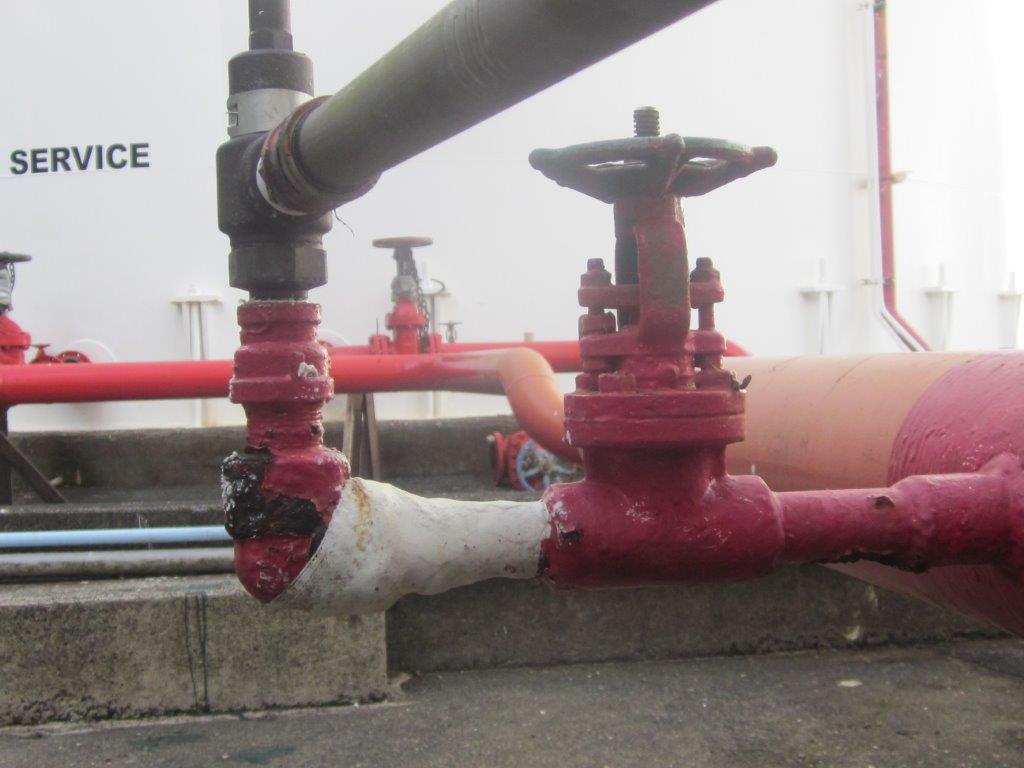 Actual Accident – 12-5-2013. Three Footballs and four Golfballs needed to stop this leak!
Auburn CA, CDF Headquarters, Placer County Central Hazmat Team Training 11-15-13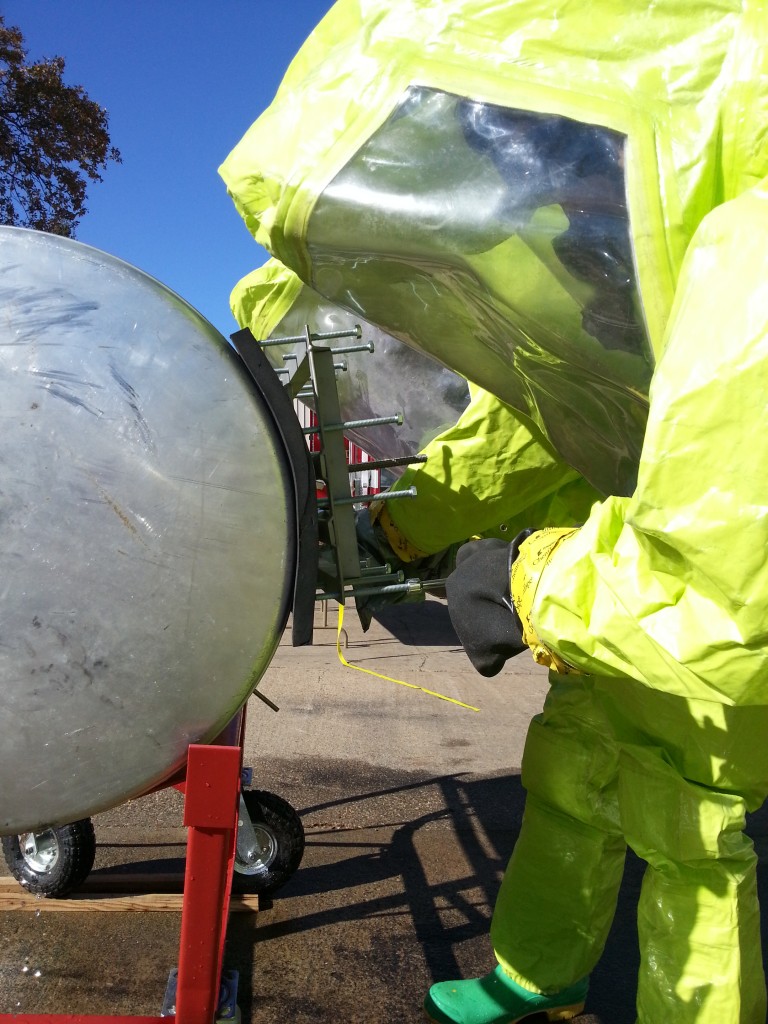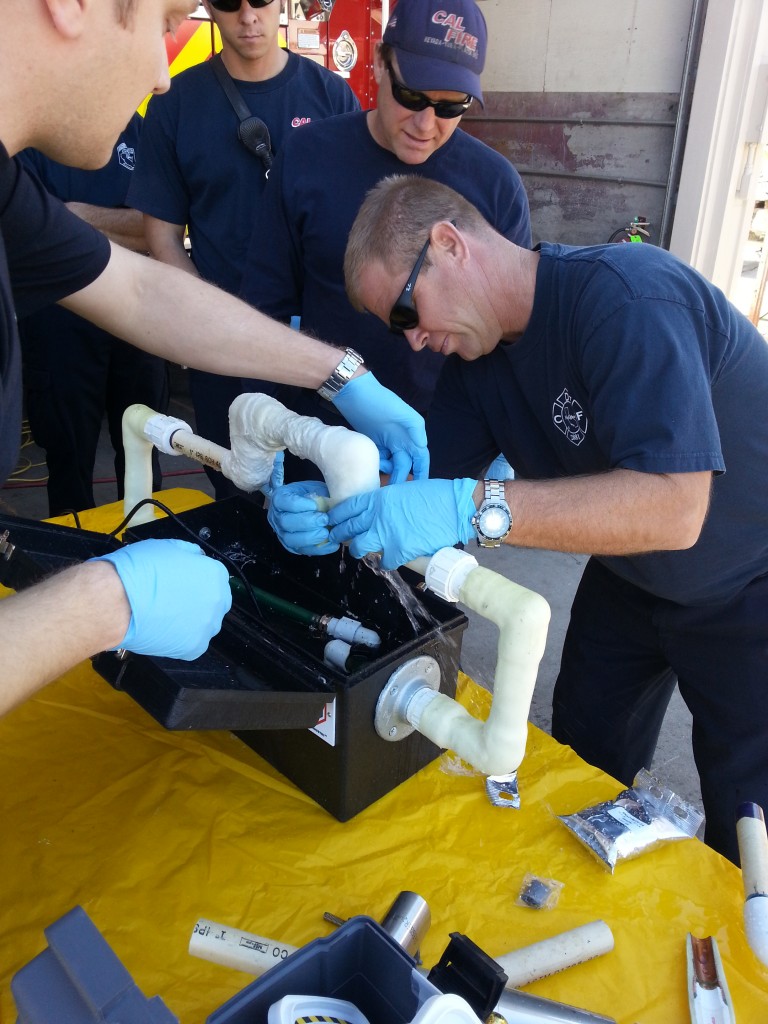 Sacramento, Ca training 9-4-13:
LSU Fire and Emergency Training Institute Tech level training Sept 2013: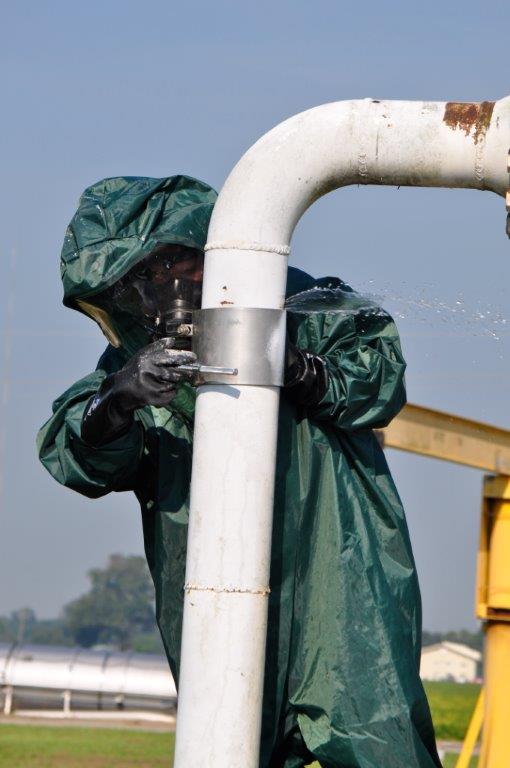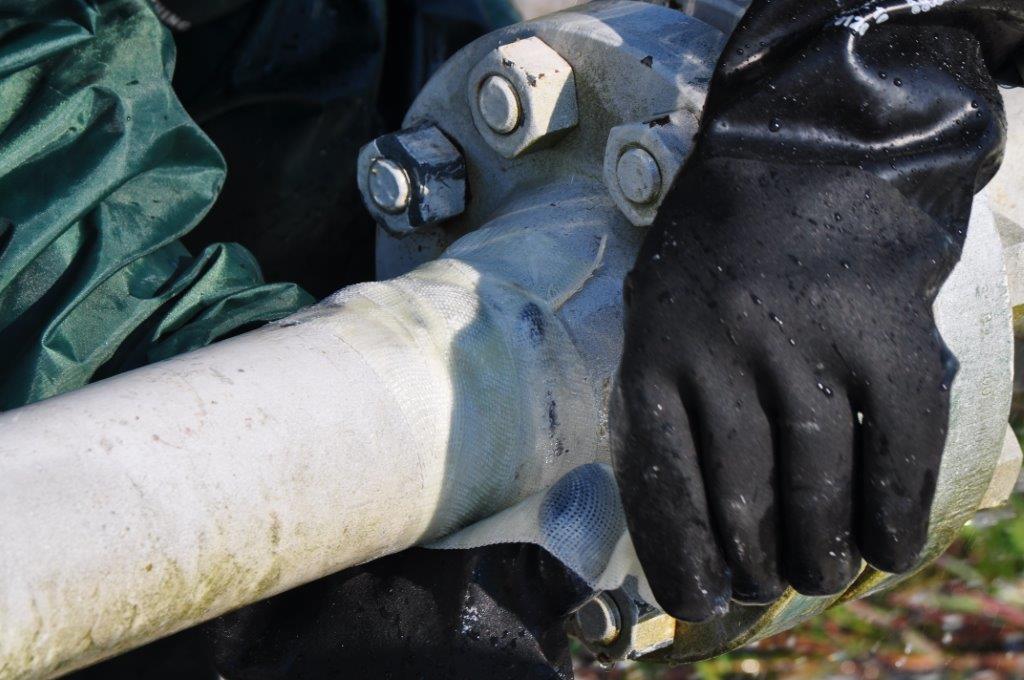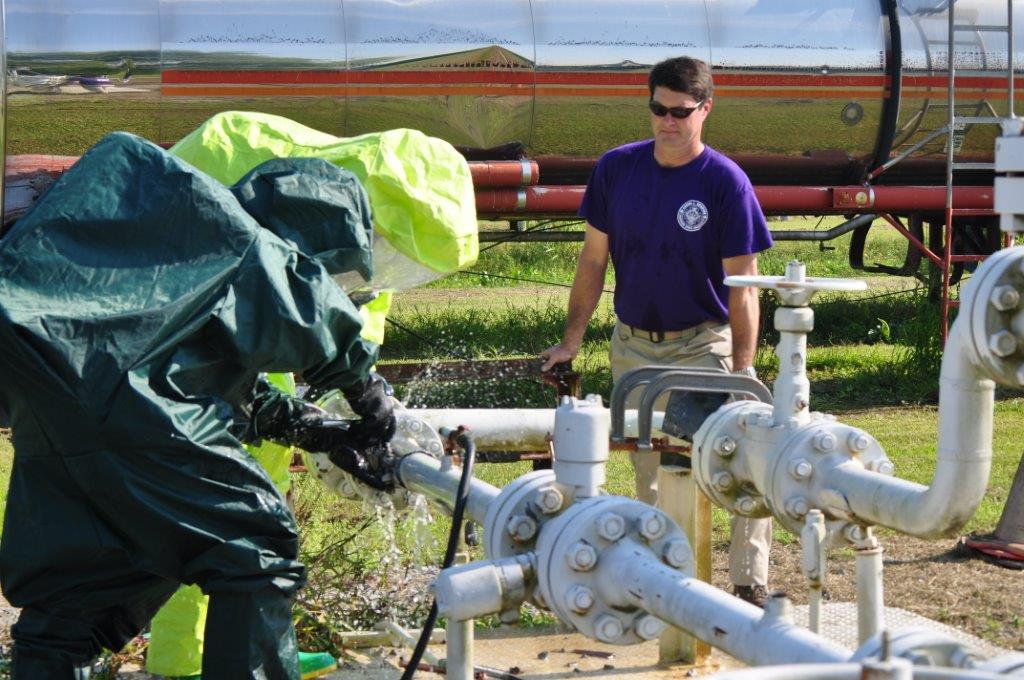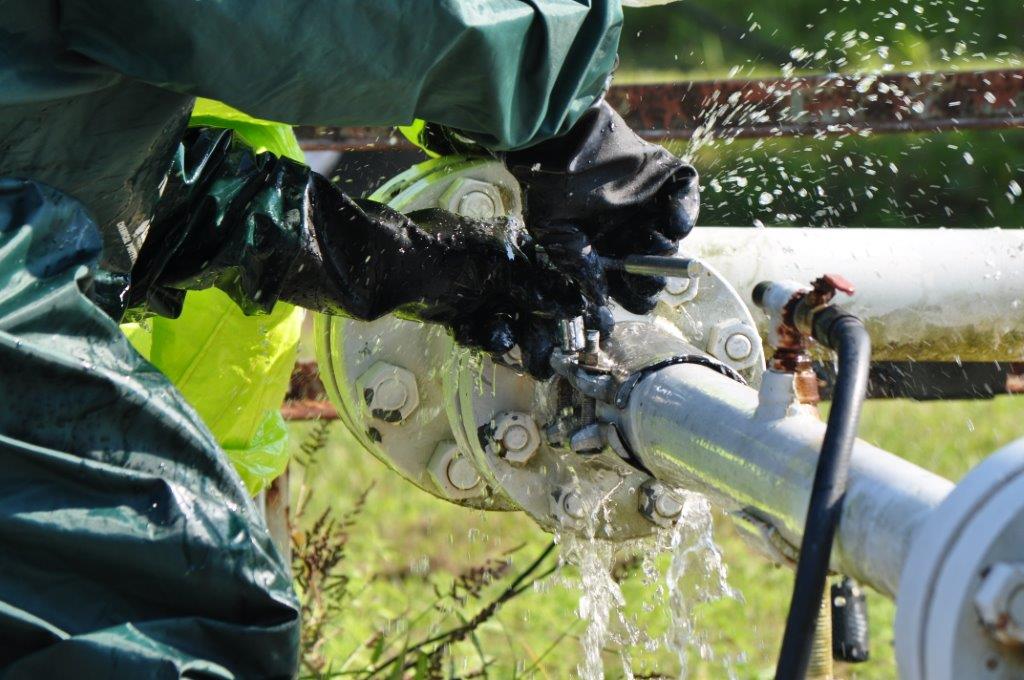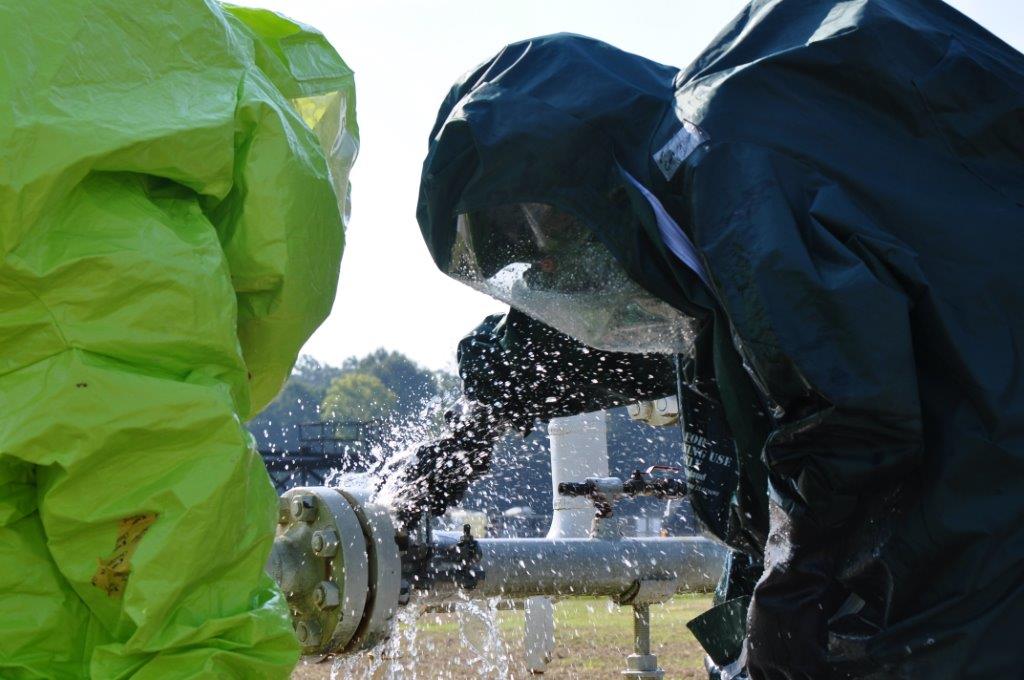 UC Davis Fire Department Training – March 2013:

Baton Rouge Area Mutual Aid Training (BRAMAS), Louisiana State Police Joint Emergency Services Training Center (JESTC), March 2013:
Sacramento CA Fire Dept. Training – April 2013:
Our Mascot Sadie after a good day in the marsh, just south of Venice, La – December 2012: